Techno­logy & Production.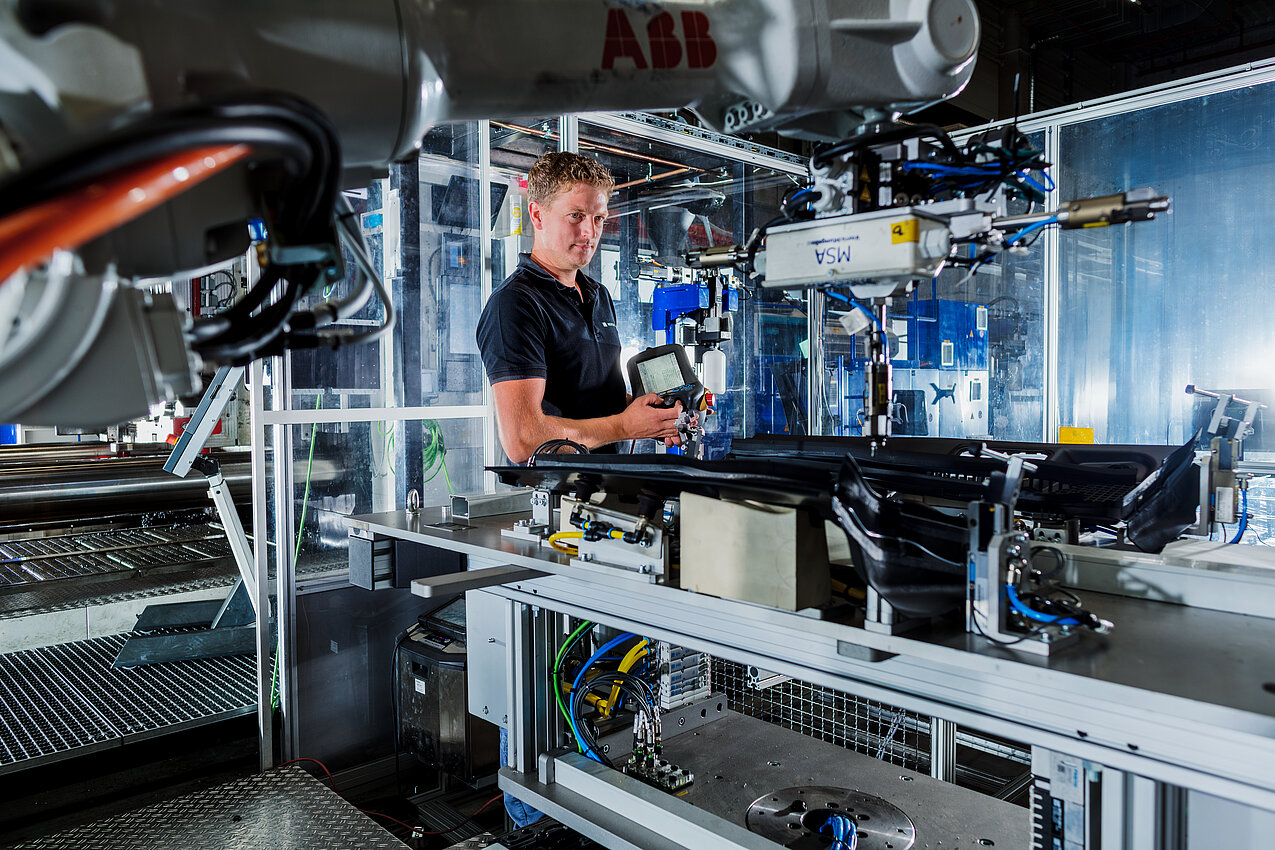 Competence and know-how.
The automotive industry is undergoing the greatest transformation in its history. As a supplier of complete system solutions, this presents us with a major challenge. Our expertise in plastics processing, plus a wide range of technologies and process competencies and, above all, the know-how of the MONTAPLAST Zukunftsformer is the basis of our continuous success.
Every day, our employees work diligently to achieve the highest quality and on time delivery. Thanks to our in-house training department, we educate an average of around 100 new Zukunftsformer yearly. Therefore we feel optimistic for tomorrow as those bring fresh ideas to the company and enable MONTAPLAST to gain experience over the years with new thinking.
Our core production areas are injection molding, painting and assembly.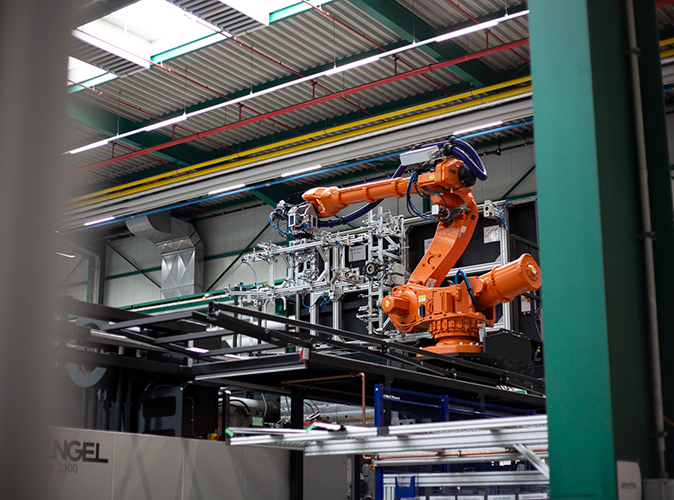 Injection Molding
Due to decades of experience in processing various plastics, we are able to produce products at the highest quality level.
We have established a wide range of technologies in injection molding, which we now use to efficiently manufacture spoilers, bumpers, pillar covering, air flap controls, and air systems, among other things.
Multicomponent injection molding (2K/3K)

Foils and textile back-molding

In-Mold-Assembly

GIT and WIT procedures
Products from our injection molding can be found in the exterior, interior, engine compartment or car body.
Tooling
Tooling techniques at different levels of complexity are being used.
We develop functional tools together with our partners. Future process and product quality are the drivers of our development competence. Our in-house toolmaking shop also enables us to make any necessary adjustments or repairs to the highly complex special tools quickly and competently.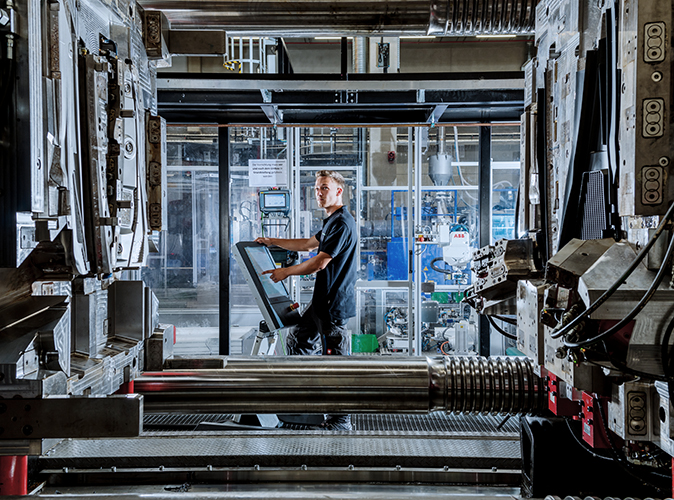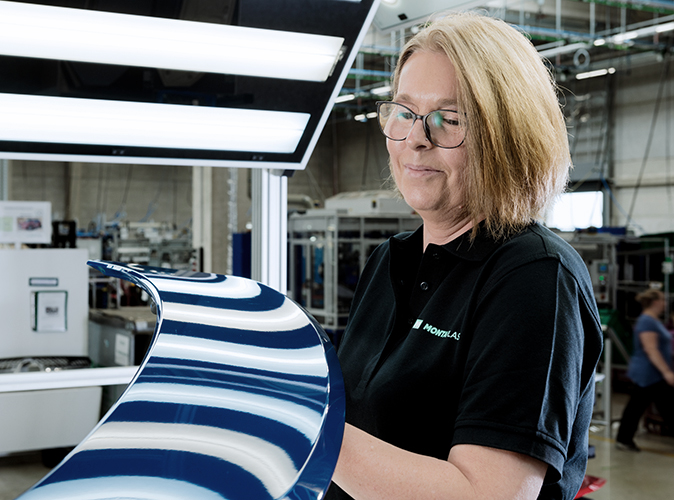 Painting
Things get colorful at MONTAPLAST. One of the most modern paint lines in Europe is located at our plant in Morsbach. This surface finishing process is fully automated.
Thanks to our modern paint technology, we are able to apply the special color variants of our customers to the injection molded parts qualitatively and efficiently.
Assembly
Our workstations in the final assembly area assemble individual components or entire kits at the highest level. For this, we use hybrid or fully automated conversion systems that have been specially developed and adapted to the respective project.
Furthermore, in the final assembly area, radiator grills, air intake manifolds, spoilers and wheel arches and other products are manufactured to perfection.
Particularly noteworthy is our just-in-sequence assembly. There, we assemble to our customer specific requirements (pearl chain principle). From picking to assembly to shipping, we guarantee sequence accordance, e.g. for bumpers or side skirts.
A newly developed laminating process - online directly at the injection molding machine - ensures a lean process for assembling our interior pillar cover.