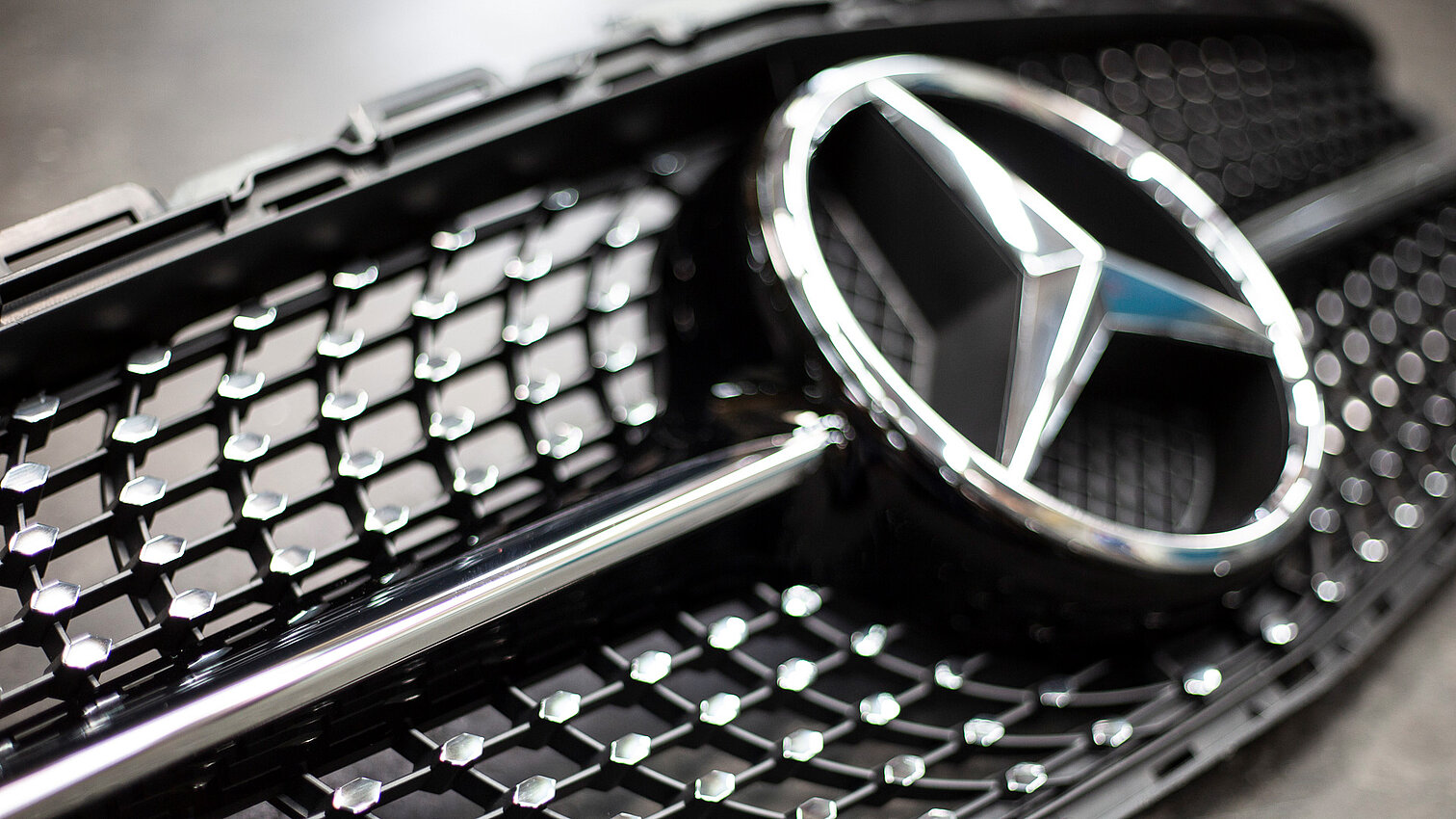 Aerodynamics modules.
One of our specialties is the production of highly complex aerodynamic modules, such as spoilers and aero blades. Through clever design, these have a major influence on the handling of the vehicle and contribute to flow optimization, or the reduction of drag (Cd value) of the overall vehicle. This results in emission reduction for combustion and hybrid engines and an extension of the range for electric vehicles. With their exposed location, these components are an important design element. Thanks to our modern manufacturing processes, there are hardly any limits to what we can do. These multi-colored modules, in the combination of body color and contrasting color, matte or high-gloss and far more, are part of our product range. Other technical requirements, such as antennas, brake lights, washer nozzles and sensory systems, are integrated into the complex aerodynamic modules in either partially or fully automated processes at MONTAPLAST.
Whether injection molded one-piece rear spoiler or components in kinematic/adaptive or stationary designs, we shape unique precision composite solutions.
Spoiler
module with great function integration
multicolored with precise color separation
painted in car color
components with a very high optical quality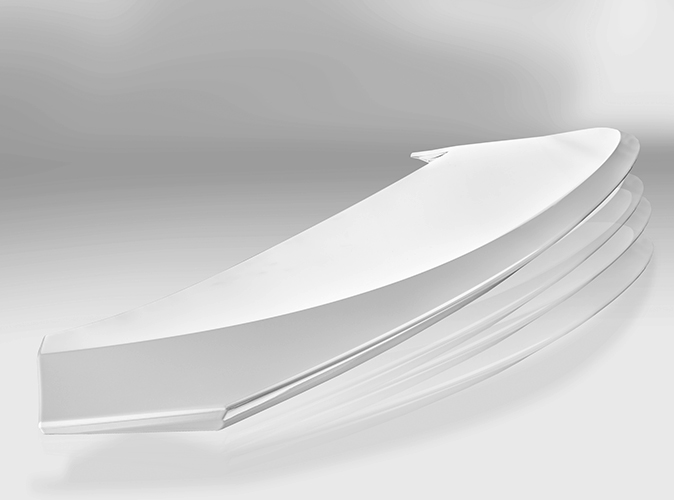 Front exterior components.
Hardly anything characterizes a vehicle more than the front design. Radiator grilles, front flaps and apertures with their wide range of styling options are literally up front. Different, harmonizing surfaces and materials (e.g. chrome, body color or contrasting color) as well as flat, seamless front masks and design elements are increasingly replacing conventionally designed components. New styling accents are set by lighting and illumination effects. Looking towards the future, MONTAPLAST realized your vision.
Behind each unique design is a multi-part, complex module with integrated sensor technology (RADAR, PDC). Functions such as interaction and communication between the vehicle, the driver and pedestrians are noticed via light and sensor technology. This became a natural part of autonomous driving and makes a significant contribution to pedestrian safety.
Further technical innovations lead to sustainable improvements. The VW ID Buzz for example, is equipped with a structural component, using water injection technology without metal reinforcements. The achieved weight loss reduces the overall emission and increases range significantly.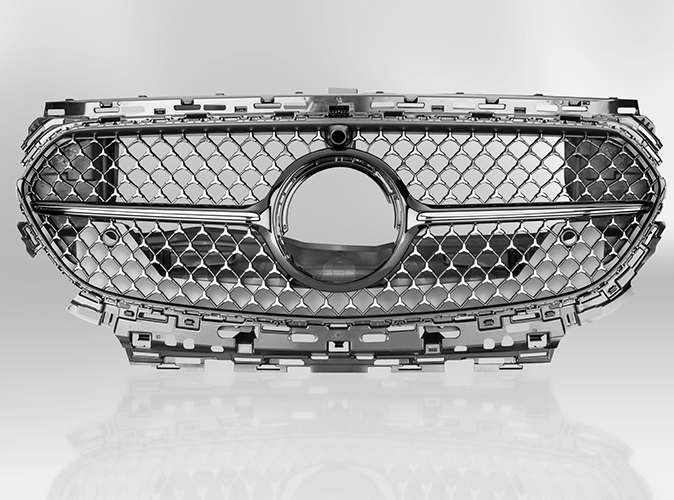 Radiator grill
module with great function integration / autonomous driving
components with a very high optical quality
vehicle identification / brand identification through the front component