Light and innovative – MONTAPLAST`s efficient bodies.
MONTAPLAST body modules are manufactured in specialized production processes such as assembly injection molding. Thanks to our weight reducing composite solutions, a relevant reduction of emissions from internal combustion and hybrid vehicles is made. Electric vehicles achieve a range increase (CW improvement).
Frontend carrier
Regarding front-end carriers, MONTAPLAST is able to increase functional stability through the use of long glass fibers. This eliminates the need for an additional metal frame. This is another innovative step towards more sustainability.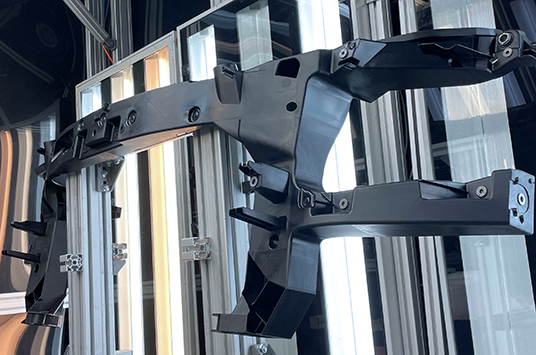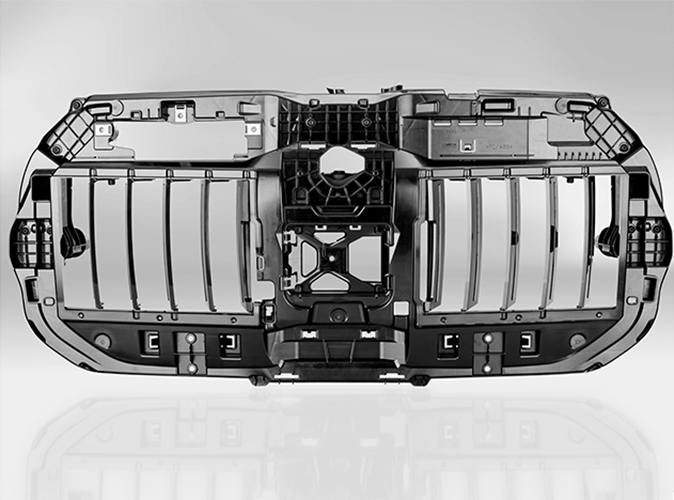 Air flap control
By integrating the air flap controls into the front-end carrier, we were able to fully meet the requirements of our demanding automotive customers (installation space optimization, functionality, strength).