Surrounded by high-class and high-tech look and feel.
MONTAPLAST pillar paneling with decorative surface of fabric, foil or leather provides a pleasant atmosphere. The attractive interior look and feel surround the occupant with a unique ambiance. In addition to the feel-good factor, however, occupant`s safety never takes a back seat thanks to integrated airbag and crash systems. Our special injection molding processes offer the possibility to automate finishing and assembly steps, such as trimming and edge folding in the mold as well as clip and staple assembly. Processes like these, resembles the high technological standards performed by MONTAPLAST.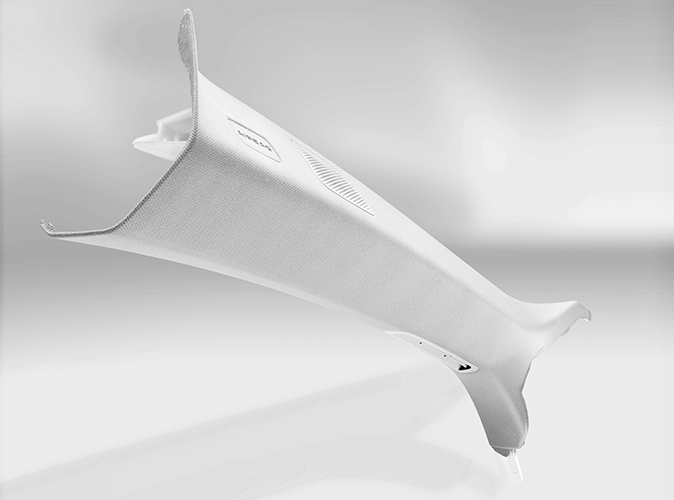 Pillar panels
high-quality look and feel
various surfaces –textile, leather / artificial leather, foil, "mold-in-color"
integrated airbag- und crash systems for occupant safety
sustainable due to usage of recycled material (textile out of PET bottles)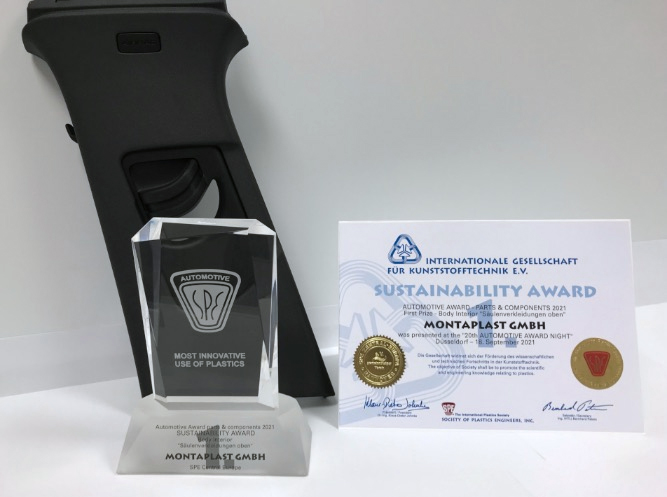 1. Place pillar trim
We are particularly proud of projects such as the new upper material in the AUDI Q6 Etron, which is made from 100% recycled PET bottles. In 2021 MONTAPLAST received the SPE Award 2021 for this. Innovative products like this support our mission towards more sustaina-bility.